As a division of MOCAP, we have been manufacturing plastics in the Saint Louis, Missouri area for over thirty years. Visit
MOCAP.COM
for information on our full line of caps, plugs, grips and tapes for your product protection, masking and finishing needs.
We provide clear plastic packaging solutions for companies around the world from our
Cleartec locations
in North America, Latin America, Europe and the United Kingdom. Our mission is to provide our customers with the highest quality products, excellent service and competitive pricing. Our state-of-the-art equipment utilizes the latest extrusion, injection-molding and dip-molding technology, while investments in our employees give you the most experienced sales, engineering and production staff in the industry.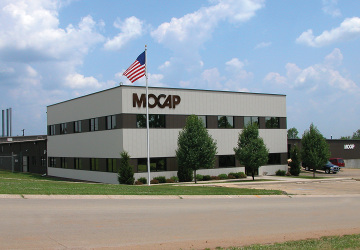 Manufacturing and Warehouse Facility, Farmington, MO USA
European Headquarters, Telford, England
Manufacturing Facility, Sheffield, England
Sales Office and Manufacturing Facility, Zhongshan, China
Sales Office, Monterrey, Mexico
World Headquarters, Park Hills, MO USA
Our transparent plastic tubing is currently utilized as clear containers for product packaging and as clear plastic mailing tubes for high-impact direct mail pieces. We currently sell
ultra-thin
,
thin
and
heavy
wall round tubes,
sealed bottom round tubes
, as well as
square
and
rectangular
tubes,
hanging tubes
,
mailing tubes
to various industries including cosmetics, toys, sporting goods, cutting tools and craft supplies. Its uses are only limited by your imagination.
We realize you have many options when it comes to selecting a supplier. With the highest quality products, excellent service and competitive pricing, your choice is
clear . . .
Cleartec Packaging
.